Grimsley High School
Class Of 1969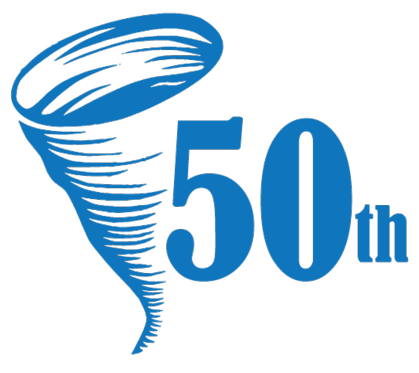 You can now upload and view pictures taken at our 50th Class Reunion!! Navigate to 50th Reunion Photos via the button on the left. You can view any of the galleries there or add your own by clicking

<Create Your Own Gallery>
and following the Instructions. Try to add captions or list the names of people in your pics. Issues??? Email me at rboyles1010@gmail.com
Important Announcements
Our classmate, Martha Monnett, provided the invocation for our 50th Reunion main event on Saturday night. I was attending to other things that evening and did not hear it in its entirety. Reading her text, it spoke to me as I understand it did to many others Saturday night. If you were not there, or were, but would like to read it again, you will find it here.
To your left on the navigation pane you will see <Visit the 50th Reunion Store>. Here you will find t-shirts, the memory book, and a memory stick containing the slide show that ran on two screens throughout our reunion's main event. Proceeds will be used to fund our class gift as well as to keep this site and future reunion plans alive. Please have a look.
Dear friends and classmates,
What a GREAT reunion weekend we had. The Friday night casual, drop in gathering began lively conversations and friendships picking right back up from years ago. The Saturday afternoon tour of Grimsely brought out many stories and remembrances just from seeing former classrooms and halls. Lots of laughs and add-on stories happened in every building. Then the Saturday evening party was the highlight!!! The band was great, the food plentiful, and everyone was socializing and thrilled to see one another. Yes, the name tags had our names in LARGER FONT SIZE, yet we all recognized one another from the pictures on the name tags from our senior annual pictures! If we had known the 50threunion weekend would have been this much fun…. We would have done it earlier!!!!!
We will keep our web site active for at least another 5 years and hope to have future gatherings, on a smaller scale, in years to come. It is very important that you keep your contact information current so we'll have good ways to keep in touch. We can also keep in contact through Facebook or Instagram posts.
Thanks to all that could attend and those that couldn't come this time, we all look forward to seeing you at our next event!
Go Whirlies,
Class of 1969 50thReunion Committee
---
Your 50th Reunion Committee
Terry McFetters Ball, Randy Boyles, Lynn Moore Gordon, Beth Tingley Gross, Carol Keesee, Mandy Lane Kinney, Ann Long, Catherine Magid, Rendy Rendleman, Craig Siler, Becky Price Stump, Gibby Edwards Waitzkin, Suzanne Wells Whitley
---
By Wikiusermike at en.wikipedia - I took the photos with a Kodak z950 and made the panorama using AutoStitch.Transferred from en.wikipedia by SreeBot, CC BY 3.0, https://commons.wikimedia.org/w/index.php?curid=17984476
Grimsley is on Wiki, Click here for a look at History (and memories)
---
We Still Need Donations - This will defray costs of our 50th Reunion and allow us to keep individual costs of attending as low as possible.

If you would like to make a cash donation to the class operating fund we have established three giving levels...

$500 Gold, $250 Silver, $100 Bronze

Please write a check to Grimsley Class of 1969
Send to: TM Ball, Inc., P.O. Box 10815, Greeensboro, NC 27404.
Write on the check "Donation to class operating fund".

Your donation will be listed on the "Donations" page of our website FOREVER and it will be acknowledged at future events!

The Reunion Committee thanks you for your support!
---
---
45th Reunion Committee
Scott Adair, Terry McFetters Ball, Randy Boyles, Howard Clein, Lori Clewis Eaton, Brent Cousins, Jane Fulton, Lynn Moore Gordon, Hank Henretta, Ken Huffine, Mandy Kinney, Ann Long, Cathy Magid, Paula McDonald, Chris Rumley, Craig Siler, Suzanne Wells Whitley
40th Reunion Committee
Terry McFetters Ball, Linda Robinson Bennett, Randy Boyles, Laura Bridges, Patty Bridges, Debbie Wilhelm Crater, Nancy Bass Drake, Lynn Moore Gordon, Ken Huffine, Martha Monnett, Rendy Rendleman, Craig Siler, Suzanne Wells Whitley