Grimsley High School
Class Of 1969
In a Nutshell.... GHS Class of '69 50th Reunion Weekend Oct 4-6, 2019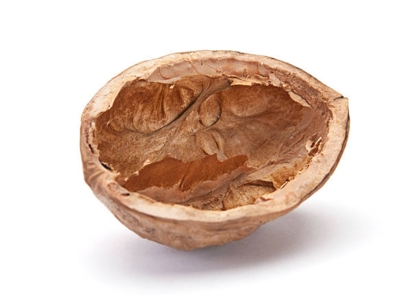 Big Event: Oct 5th Greensboro CC Farm Course, featuring "The Attractions"
---
Grimsley is more than buildings
Dear Fellow Classmates,
We all remember the physical things about Grimsley. And most of those are still here 50 years later! Remember The Grove, the auditorium with two grand murals, the "Girls' Gym", the lockers, breezeways between buildings, and the Stadium?? During our reunion weekend (October 4-6, 2019), we'll all get an opportunity to tour Grimsley to see "old haunts" and new buildings erected since we graduated.
Yet, Grimsley is so much more than just buildings! Did you know that in 2017 Grimsley became a State School of Character? This designation is given to schools that teach and honor positive traits of character. Grimsley must effectively apply character development with students, teachers, and staff. This will create a positive impact on academics, student behavior, and the overall school climate.
Each month a character trait, such as respect, is emphasized and students displaying that trait are nominated and honored by their teachers. Many of these students are those that are quieter, perhaps introverted, yet rise to the top and contribute to the overall school culture and environment.
All students, alums or current ones, ARE Grimsley!
Go Whirlies,
Your 50th Reunion Committee
R. Craig Siler
Chair, Grimsley Class of 1969 Reunion
4 Kenbridge Court
Greensboro, NC 27410
336-202-2507
---
Your 50th Reunion Committee
Terry McFetters Ball, Randy Boyles, Debbie Wilhelm Crater, Lynn Moore Gordon, Kenny Huffine, Carol Keesee, Mandy Lane Kinney, Ann Long, Catherine Magid, Rendy Rendleman, Craig Siler, Gibby Edwards Waitzkin, Suzanne Wells Whitley
---
By Wikiusermike at en.wikipedia - I took the photos with a Kodak z950 and made the panorama using AutoStitch.Transferred from en.wikipedia by SreeBot, CC BY 3.0, https://commons.wikimedia.org/w/index.php?curid=17984476
Grimsley is on Wiki, Click here for a look at History (and memories)
---
We Still Need Donations - This will defray costs of our 50th Reunion and allow us to keep individual costs of attending as low as possible.

If you would like to make a cash donation to the class operating fund we have established three giving levels...

$500 Gold, $250 Silver, $100 Bronze

Please write a check to Grimsley Class of 1969
Send to: TM Ball, Inc., P.O. Box 10815, Greeensboro, NC 27404.
Write on the check "Donation to class operating fund".

Your donation will be listed on the "Donations" page of our website FOREVER and it will be acknowledged at future events!

The Reunion Committee thanks you for your support!
---
---
45th Reunion Committee
Scott Adair, Terry McFetters Ball, Randy Boyles, Howard Clein, Lori Clewis Eaton, Brent Cousins, Jane Fulton, Lynn Moore Gordon, Hank Henretta, Ken Huffine, Mandy Kinney, Ann Long, Cathy Magid, Paula McDonald, Chris Rumley, Craig Siler, Suzanne Wells Whitley
40th Reunion Committee
Terry McFetters Ball, Linda Robinson Bennett, Randy Boyles, Laura Bridges, Patty Bridges, Debbie Wilhelm Crater, Nancy Bass Drake, Lynn Moore Gordon, Ken Huffine/Chairman, Martha Monnett, Rendy Rendleman/Vice Chairman, Craig Siler, Suzanne Wells Whitley