Grimsley High School
Class Of 1969
<<<==== Register for our Reunion, Click Left of Red Pointer
GHS Class of '69 50th Reunion Weekend Oct 4-6, 2019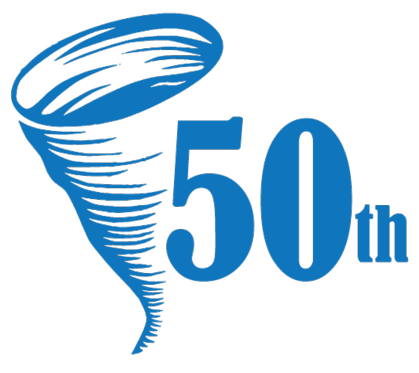 Big Event: Oct 5th, Marriott GSO Airport, heavy hors d'oeuvres, and ...
Book your room for $119/night plus tax by Clicking on this Link
Try This! See Song List and listen on your computer or smartphone
Excerpted from the Attractions Website
Formed in 1965 by a group of teenagers from Burlington, NC, the band was born in the basement of Hatley's Music Store. Hit Attactions of Charlotte signed them and they became the Attractions Band.
Early on they performed with Curtis Mayfield and the Impressions, then opened and were the backup band for the Tams, Clifford Curry, Jimmy Ruffin, the Fifth Dimensions and the Platters as well as other top artists of the day. They played at local colleges and clubs in North and South Carolina with a favorite being The Castaways in Greensboro.
Signing with the Jokers 3 Productions booking agency, the group then toured with the Showmen for two years. The original band fell prey to college and the Vietnam War and efforts by new members to keep the band going were unsuccessful.
Thirty years later, in the summer of 1999, the band held a reunion of the original members. The reunion turned into monthly rehearsals, then weekly rehearsals, resulting in The Attractions Band performing nearly every weekend.
In November of 2009, the Attractions Band was inducted into the Carolina Beach Music Hall of Fame!!
---
Your 50th Reunion Committee
Terry McFetters Ball, Randy Boyles, Lynn Moore Gordon, Beth Tingley Gross, Carol Keesee, Mandy Lane Kinney, Ann Long, Catherine Magid, Rendy Rendleman, Craig Siler, Becky Price Stump, Gibby Edwards Waitzkin, Suzanne Wells Whitley
---
By Wikiusermike at en.wikipedia - I took the photos with a Kodak z950 and made the panorama using AutoStitch.Transferred from en.wikipedia by SreeBot, CC BY 3.0, https://commons.wikimedia.org/w/index.php?curid=17984476
Grimsley is on Wiki, Click here for a look at History (and memories)
---
We Still Need Donations - This will defray costs of our 50th Reunion and allow us to keep individual costs of attending as low as possible.

If you would like to make a cash donation to the class operating fund we have established three giving levels...

$500 Gold, $250 Silver, $100 Bronze

Please write a check to Grimsley Class of 1969
Send to: TM Ball, Inc., P.O. Box 10815, Greeensboro, NC 27404.
Write on the check "Donation to class operating fund".

Your donation will be listed on the "Donations" page of our website FOREVER and it will be acknowledged at future events!

The Reunion Committee thanks you for your support!
---
---
45th Reunion Committee
Scott Adair, Terry McFetters Ball, Randy Boyles, Howard Clein, Lori Clewis Eaton, Brent Cousins, Jane Fulton, Lynn Moore Gordon, Hank Henretta, Ken Huffine, Mandy Kinney, Ann Long, Cathy Magid, Paula McDonald, Chris Rumley, Craig Siler, Suzanne Wells Whitley
40th Reunion Committee
Terry McFetters Ball, Linda Robinson Bennett, Randy Boyles, Laura Bridges, Patty Bridges, Debbie Wilhelm Crater, Nancy Bass Drake, Lynn Moore Gordon, Ken Huffine, Martha Monnett, Rendy Rendleman, Craig Siler, Suzanne Wells Whitley