Grimsley High School
Class Of 1969
<<<==== Register for our Reunion, Click Left of Red Pointer
GHS Class of '69 50th Reunion Weekend Oct 4-6, 2019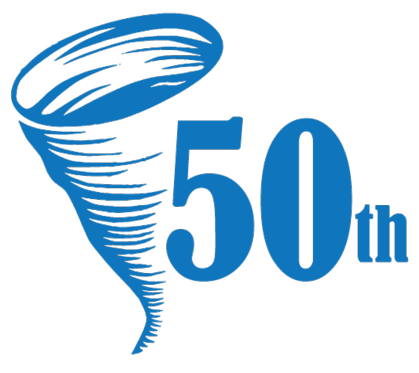 Big Event: Oct 5th, Marriott GSO Airport, heavy hors d'oeuvres, and ...
Book your room for $119/night plus tax by Clicking on this Link
---
Remembering Those who have Gone on Before
If you have been checking in on our Class of 1969 website or if you are still receiving emails from the site you may have noticed that we routinely add classmates to our In Memory pages. Your reunion committee is actively searching for the 260 or so classmates who have not joined our site as well as those who have not logged in for several years. Your committee is doing this in an effort to insure as many Grimsley 1969 alums as possible have an opportunity to attend our 50th Reunion in October.
Sadly, this effort is also bringing to light classmates who are no longer with us. This stark reality should remind all of us of our own mortality and help us recognize that time at our age is more precious than ever. I encourage you to review our "In Memory" page and where possible provide details about the individuals for whom we have little or no information.
As well, I encourage you to make plans to attend the 50th Reunion. This will likely be our last formal reunion and we are making every effort to keep the costs down to make attendance for everyone possible. Some of us enjoyed our time at Grimsley, some didn't, and some really didn't care. But whatever the reasons for the good times or the bad, they are all in the rearview mirror now. What is left are older and wiser friends who share an experience in the past and now have one last opportunity to reconnect. Hope to see you in October.
Randy Boyles
50th Reunion Committee
---
Your 50th Reunion Committee
Terry McFetters Ball, Randy Boyles, Lynn Moore Gordon, Kenny Huffine, Carol Keesee, Mandy Lane Kinney, Ann Long, Catherine Magid, Rendy Rendleman, Craig Siler, Gibby Edwards Waitzkin, Suzanne Wells Whitley
---
By Wikiusermike at en.wikipedia - I took the photos with a Kodak z950 and made the panorama using AutoStitch.Transferred from en.wikipedia by SreeBot, CC BY 3.0, https://commons.wikimedia.org/w/index.php?curid=17984476
Grimsley is on Wiki, Click here for a look at History (and memories)
---
We Still Need Donations - This will defray costs of our 50th Reunion and allow us to keep individual costs of attending as low as possible.

If you would like to make a cash donation to the class operating fund we have established three giving levels...

$500 Gold, $250 Silver, $100 Bronze

Please write a check to Grimsley Class of 1969
Send to: TM Ball, Inc., P.O. Box 10815, Greeensboro, NC 27404.
Write on the check "Donation to class operating fund".

Your donation will be listed on the "Donations" page of our website FOREVER and it will be acknowledged at future events!

The Reunion Committee thanks you for your support!
---
---
45th Reunion Committee
Scott Adair, Terry McFetters Ball, Randy Boyles, Howard Clein, Lori Clewis Eaton, Brent Cousins, Jane Fulton, Lynn Moore Gordon, Hank Henretta, Ken Huffine, Mandy Kinney, Ann Long, Cathy Magid, Paula McDonald, Chris Rumley, Craig Siler, Suzanne Wells Whitley
40th Reunion Committee
Terry McFetters Ball, Linda Robinson Bennett, Randy Boyles, Laura Bridges, Patty Bridges, Debbie Wilhelm Crater, Nancy Bass Drake, Lynn Moore Gordon, Ken Huffine/Chairman, Martha Monnett, Rendy Rendleman/Vice Chairman, Craig Siler, Suzanne Wells Whitley